Commercial Roofing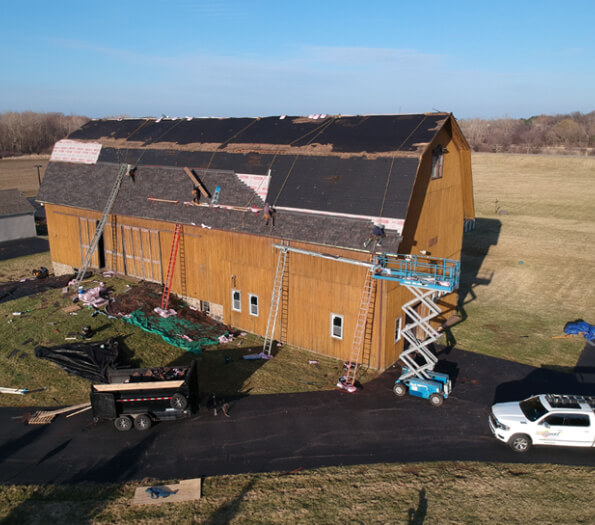 Commercial Roofing in Rochester, NY
At Sunset Roofing, we understand the distinct challenges presented by the harsh weather conditions of Rochester, NY. Your business requires a strong, durable roof to ensure the protection of your assets, as well as the safety and comfort of your staff and clients. Our dedicated team of professionals has been catering to the commercial roofing needs of this community for years, mastering the intricacies that make every commercial project unique.
Commercial roofs are notably different from residential roofing in scale, materials, and installation techniques. Whether your business property has a flat, sloped, or uniquely-shaped roof, we are equipped with the latest industry tools and best practices to guarantee excellence. From single-ply membranes like EPDM, TPO, and PVC to modified bitumen, metal roofing, and green roofing systems, we are adept at both installation and maintenance. Our team undergoes regular training, ensuring they remain updated with current industry standards and innovations.
At Sunset Roofing, our commitment to quality isn't just limited to the actual roofing service. We believe in establishing lasting relationships with our clients. This means we are there for you long after the job is done, offering routine maintenance, inspections, and emergency repair services. We also understand the importance of minimal disruption to your business operations. As such, we meticulously plan and execute our roofing projects to ensure timely completion without compromising on quality.
Beyond our technical expertise, we're proud of our reputation for transparency and trustworthiness in Rochester. Every commercial project starts with a comprehensive assessment, where we lay out potential solutions tailored to your specific needs and budget. Throughout the project, our communication lines remain open, ensuring you are kept in the loop about any developments. It's this transparency combined with our impeccable service that has made us a preferred choice for many businesses in the area.
Choose Sunset Roofing for all your commercial roofing needs in Rochester, NY. Our rich experience, coupled with our dedication to delivering outstanding results, ensures your business's roof remains in prime condition year-round. With us, you're not just investing in a roof, but a lasting partnership dedicated to your business's success.